Welcome to the Alberta Professional Planners Institute
We are the face of the planning profession within Alberta, Northwest Territories and Nunavut. We serve the public interest by providing regulation, advocacy, promotion and services for our members.
APPI's Values
We value ethical practice.

We value diversity.

We value resilient communities that support the wellbeing of their residents.

We value the public interest and believe in public participation in planning.

We value a fair and democratic process.

We value environmental integrity and social and economic sustainability for the wellbeing of future generations.

We value continuous learning of members for the benefit of communities and the profession.
 APPI - a community of excellence supporting excellent communities.
What's New!
Canadian Institute of Planners 100th Anniversary Recognition
On April 30, the City of Edmonoton has taken CIP's 100th-anniversary initiative to have planners officially recognized across the country one step further by declaring April 30 "Urban Planning Day" in #YEG.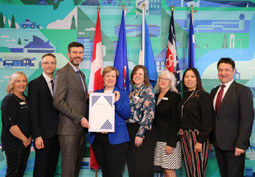 On June 17, the City of Calgary, Mayor Nenshi and distinguished APPI/CIP members attened this morning's Council Recognition of CIP's 100th Anniversary initiative.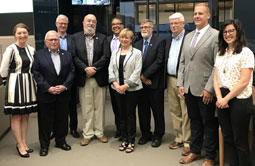 There will be a celebration/recognition of municipal declarations at the CIP Conference, July 3-6 in Ottawa.

Learn how your organization can acknowledge the importance of the planning profession by visiting our website! http://www.cip-icu.ca/100declarations#
APPI 2019 Conference
Sponsorship Program is now Available!
PLAN North West
The Summer 2019, Issue 5 is now available, click here.
PLAN NW invites planners who are members of APPI as well those who are not, to submit articles or concepts for articles, for consideration in upcoming issues of this planning publication. Click here for submission information.