2018 APPI Conference
2018 APPI Conference Sessions Live Streamed!
 Live Streaming Available! The videos are posted
Thank you Sponsors!
PLATINUM

Stantec – sponsoring the Banquet
GOLD SOLD OUT!

Qualico Communities – sponsoring the Gala Reception

City of Edmonton – sponsoring the APPI Planning Awards of Excellence Presentation and Luncheon

ISL Engineering and Land Services – sponsoring the Half Day Session on Sunday, September 30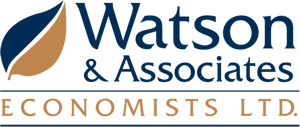 Watson & Associates Economists Ltd – sponsoring the Welcome Reception and Fireside Barbeque
City of Calgary – sponsoring the Banquet Entertainment
SILVER

Al-Terra Engineering Ltd – sponsoring Banquet Beverages

Shane Homes – sponsoring Breakfast Monday October 1

MLT Aikins – sponsoring Breakfast Tuesday October 2 
IBI Group – sponsoring Workshop #3 Sunday September 30
McElhanney Consulting – sponsoring Monday Afternoon Plenary October 1

B&A Planning Group – sponsoring Closing Session
DIALOG – sponsoring Student Sponsorship

Scheffer Andrew Ltd. – sponsoring First Timer's Reception

University of Alberta
Brookfield Communities - sponsoring the Keynote Speaker
BRONZE
Parkland County – sponsoring Refreshment Break PM Sunday September 30

Strathcona County – sponsoring Refreshment Break AM Monday October 1

Brownlee LLP – sponsoring Session 1B 'Small Places, Big Dreams – Rural Revitalization in a Changing World 
Red Deer County – sponsoring Monday AM Walking Tour of Kananaskis Village: Development and Reconstruction in Alberta Park
Urban Systems – sponsoring Session 4D and Refreshment Break AM on Tuesday October 2
EXHIBITORS
MLT Aikins LLP
FastMap
B&A Planning Group
Urban Systems
GSA
APPI Call for Volunteers!
APPI's Volunteer Recognition Program recognizes individual dedication and contributions to APPI and the planning profession more generally. You have an opportunity to nominate one of your colleagues for the contributions that they have made to the Institute.
Click here for the categories and nominee application forms.
Volunteers Wanted for the PSB's Professional Examination
The PSB administers Professional Examination examination to 150+ candidates per year. In order to maintain the rigour of the Professional Examination, we wish to add additional questions to our questions bank to include in future sittings. We are looking for volunteers who are RPPs/MCIPs in good standing (for 7+ years) to provide support for this initiative. The PSB thanks those who responded to our call for volunteers in 2017 and looks forward to working with another group of volunteers over the coming months.
In order to achieve a sustainable question bank for years to come, the PSB and its Professional Education and Examination Committee would like to confirm your interest and advise you of the next steps in the process. To add to our existing question bank, we are asking volunteers to confirm their interest in contributing to this initiative by emailing Nzinga Brown at [email protected].
PLAN North West goes Paperless - Environmentally Sound and Saving Money
Effective January 1, 2018 future issues will be delivered electronically via email.  If you would prefer to continue receiving PLAN North West in hard copy, please email [email protected]
PLAN North West Call for Submissions
PLAN North West invites interested authors to submit journal articles for consideration in an upcoming special issue on alternative methods of transportation.  Articles can be academic or general interest, a case study, involve research or a plan.  Please contact [email protected] and one  of our editorial board members will contact you promptly to discuss it.