2018 APPI Conference
2018 APPI Conference Sessions Live Streamed!
 Live Streaming Available! The videos are posted
Thank you Sponsors!
PLATINUM

Stantec – sponsoring the Banquet
GOLD SOLD OUT!

Qualico Communities – sponsoring the Gala Reception

City of Edmonton – sponsoring the APPI Planning Awards of Excellence Presentation and Luncheon

ISL Engineering and Land Services – sponsoring the Half Day Session on Sunday, September 30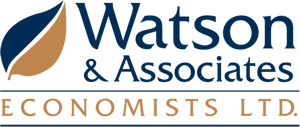 Watson & Associates Economists Ltd – sponsoring the Welcome Reception and Fireside Barbeque
City of Calgary – sponsoring the Banquet Entertainment
SILVER

Al-Terra Engineering Ltd – sponsoring Banquet Beverages

Shane Homes – sponsoring Breakfast Monday October 1

MLT Aikins – sponsoring Breakfast Tuesday October 2 
IBI Group – sponsoring Workshop #3 Sunday September 30
McElhanney Consulting – sponsoring Monday Afternoon Plenary October 1

B&A Planning Group – sponsoring Closing Session
DIALOG – sponsoring Student Sponsorship

Scheffer Andrew Ltd. – sponsoring First Timer's Reception

University of Alberta
Brookfield Communities - sponsoring the Keynote Speaker
BRONZE
Parkland County – sponsoring Refreshment Break PM Sunday September 30

Strathcona County – sponsoring Refreshment Break AM Monday October 1

Brownlee LLP – sponsoring Session 1B 'Small Places, Big Dreams – Rural Revitalization in a Changing World 
Red Deer County – sponsoring Monday AM Walking Tour of Kananaskis Village: Development and Reconstruction in Alberta Park
Urban Systems – sponsoring Session 4D and Refreshment Break AM on Tuesday October 2
EXHIBITORS
MLT Aikins LLP
FastMap
B&A Planning Group
Urban Systems
GSA
New heritage certificate program offered by University of Calgary

To apply for the Built and Landscape Heritage Certificate, students must submit an application and all supporting materials by September 1st.

Click here for registration and program information.
APPI 2019 Conference
Sponsorship Program is now Available!
PLAN North West
The Summer 2019, Issue 5 is now available, click here.
PLAN NW invites planners who are members of APPI as well those who are not, to submit articles or concepts for articles, for consideration in upcoming issues of this planning publication. Click here for submission information.