Affinity Program
APPI is pleased to announce our new customized Affinity Program. The program offers significant value and savings to members on a wide range of products and services.  

 http://www.careerjoy.com/appi 
APPI is proud to partner with CareerJoy. CareerJoy offers a full spectrum of career coaching, leadership development, outplacement services, along with workshops and keynote addresses. You can work one on one with a certified career coach in any of their 14 national offices; alternatively, CareerJoy specializes in virtual coaching so you can work one on one with them via phone or Skype from almost anywhere.  Let them help you or your team with career and leadership development.
Meridian One is a leader in member benefit (saving) programs for associations in Canada and the United States. As an APPI partner we have worked together to build a program that addresses our member's needs and priorities. These programs enhance the member experience and build engagement – becoming a useful retention and acquisition tool for more than 250 associations in Canada to date. Programs include UPS (shipping), NEBS (small business solutions – business checks & forms, payroll services, print marketing & more), Grand & Toy (office supplies) and West/Intercall (audio/web conferencing).
Click here for a listing of all of the providers, their benefits and links to register.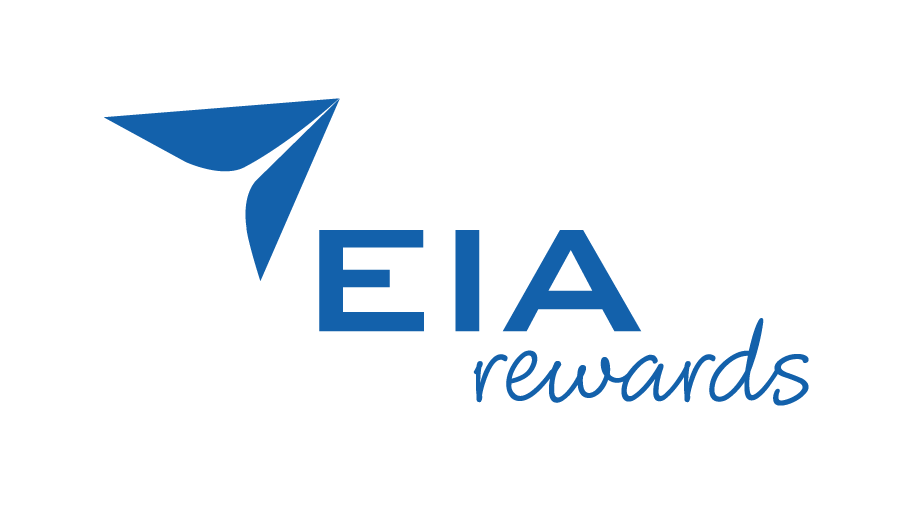 EIA rewards business registration page
Edmonton International Airport values your business.  As a special corporate partner, EIA rewards provides special benefits just for you.  EIA rewards is a complimentary program to make your Edmonton travel experience exceptional! 
REWARDS YOU'LL LOVE – FLIGHTS, PREMIUM WI-FI, PLUS MORE!
You'll be automatically entered to win one of the monthly prizes, including:
•Complimentary flights to one of EIA's amazing non-stop destinations
•EIA bucks for shopping and dining
•EIA or jetSet parking
Enjoy monthly discounts for shopping and dining including our standard offers of:
•25% off regular rates at the Plaza Premium Lounge
•Save the service charge at International Currency Exchange
•Complimentary premium Wi-Fi in terminal (five times the speed and unlimited time)
PLUS, business members can enjoy these EXCLUSIVE guaranteed parking benefits:*
•30% off jetSet youPark
•15% off jetSet wePark, ValuePark and Easy Parkade
There is no catch – EIA rewards is completely complimentary and you can opt out at any time (but we think you're going to like it).  
*Additional benefits available only to invited business partners of Edmonton International Airport.  All winners to be verified by the assigned company representative.  Registration for EIA rewards must be completed via the EIA rewards business registration page with a valid business email address. 

Effective January 1, 2018, BMS Canada Risk Services Ltd. (BMS Group) has been appointed as the exclusive broker for the APPI insurance program. This change was made in the best interests of our members with the goal of providing APPI members with improved services, increased insurance coverage, and lower premium costs. This switch in brokers supports APPI's ongoing strategy of providing the most comprehensive and cost-effective liability coverage to members.
APPI and BMS Group are proud to offer discounted Commercial General Liability Insurance (CGL).  CGL insurance protects members in the event that they are named in a lawsuit resulting from bodily injury or property damage caused by your services or business operations and not related to your delivery of professional services. Please contact BMS Group at 1-844-294-2714 or [email protected] for more information or to apply for coverage.

https://system.na3.netsuite.com/core/media/media.nl?id=3705500&c=851077&h=73772f364064fe5be933&_xt=.pdf&whence 
Click here for the information and benefits. When you are registering for this program, you will be prompted to input your APPI member number after the letters APP [and include the M]. Log into the APPI website, click on Profile and your APPI member number is now visible. If you require further information or assistance, please email Dana at [email protected].
PLAN North West Call for Submissions
PLAN North West invites interested authors to submit journal articles for consideration in an upcoming special issue on alternative methods of transportation.  Articles can be academic or general interest, a case study, involve research or a plan.  Topics could include walking, bicycling, bus, rail transit, car pooling or sharing and electric vehicles. Additionally, PLAN North West is continuing to seek general articles for upcoming issues. If you have any questions or would like to discuss your idea about a potential article, please contact [email protected] and one  of our editorial committee members will contact you promptly to discuss it.
University of Calgary EVDS NEW! Post-Baccalaureate Certificates
Designing Smart & Secure Communities and Built & Landscape Heritage
evds.ucalgary.ca//certificates
2018 APPI and CIP Member Renewal Invoices
The 2018 member renewal invoices include the 2018 APPI fees, CIP fees, and the Professional Liability Insurance premium (for Candidate and RPP Members). Click here for more information.
APPI 2018 Professional Liability Insurance Program
APPI is pleased to announce that BMS Canada Risk Services Ltd (BMS Group) is the Institute's new and exclusive insurance broker for all regulated members' Professional Liability Insurance (PLI), effective January 1, 2018.  Click here for more information.
New APPI Affinity Program Now Available  
APPI is pleased to announce our new customized APPI Affinity Program.  The program offers significant value and savings to members on a wide range of products and services.  For more information on the program and to voluntarily register click here.