APPI 2018 CONFERENCE
Join us at Pomeroy Kananaskis Mountain Lodge, Alberta September 30 - October 2, 2018
The theme of the 2018 conference is 'Revitalize'. From nations to neighbourhoods, to teams and individuals, we all experience change. Each day is a new opportunity to invigorate and renew our professional practices and in turn our communities. The conference will focus on how planners transition these opportunities into reality to revitalize the places where we live, work and play. We look forward to you joining us!
Tara Steell, RPP and Connor Smith, Co-Chairs 
Click here to access the new conference website with all of the schedules, program, sponsors, accommodation and location information! Click here to register online.
Sponsorship Opportunities
This year's conference provides many opportunities to profile your organization and tie your branding with various dynamic conference events and sessions. This conference, with over 200 registrants, offers corporate promotion opportunities for up to $7,000 depending on your marketing objectives. Traditional hosting options such as, keynote speakers, concurrent sessions, receptions and awards, meals and refreshment breaks are available.
For more information please contact the Sponsor Co-Chairs.  
Jennifer Miller  Lesley Koopman [email protected]
Click here for the Sponsorship Package.
Confirmed Sponsors! Thank you!
PLATINUM

Stantec – sponsoring the Banquet
Items Available – Keynote Speaker and the Conference Mobile APP
GOLD

Qualico Communities – sponsoring the Gala Reception

City of Edmonton – sponsoring the APPI Planning Awards of Excellence Presentation and Luncheon

ISL Engineering and Land Services - sponsoring the Half Day Session on Sunday, October 30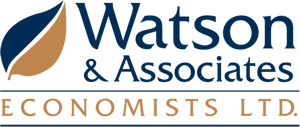 Watson & Associates Economists Ltd - sponsoring the Welcome Reception and Fireside Barbeque
Item Available – Banquet Entertainment
SILVER – We have add new opportunities!
Items Available - Workshop #2

Al-Terra Engineering Ltd – sponsoring Banquet Beverages

Shane Homes – sponsoring Breakfast Monday October 1

MLT Aikins – sponsoring Breakfast Tuesday October 2 
IBI Group - sponsoring Workshop #3 Sunday September 30
McElhanney Consulting - sponsoring Monday Plenary Monday October 1

B&A Planning Group – sponsoring Closing Session
DIALOG – sponsoring Student Sponsorship

Scheffer Andrew Ltd. – sponsoring First Timer's Reception

University of Alberta
BRONZE

Strathcona County – sponsoring Refreshment Break AM Monday October 1
Parkland County 
Items Available: Refreshment Break PM Sunday Sep 30, Refreshment Break PM Monday October 1, Refreshment Break AM Tuesday October 2, two Tours, Concurrent Sessions (12)
EXHIBITORS
MLT Aikins LLP
FastMap
B&A Planning Group
Venue
Pomeroy Kananaskis Mountain Lodge 
To reserve your room online, click here via the hotel website. Or you may call reservations at 1-888-591-6240 or 403-591-7711 and identify yourself as an APPI 2018 Conference delegate.
Hotel Guest Room Rates:
Single $239, Double $239, Triple $264, Quads $289, Suites $339
Room Rates are subject to applicable taxes.
APPI Volunteer Recognition Awards and the Legacy Fund Award
The recipients of the 2017 awards were announced at the Volunteer Awards and Appreciation Celebration in Edmonton on April 27, 2018.
Click here for the press release.
PLAN North West goes Paperless - Environmentally Sound and Saving Money
Effective January 1, 2018 future issues will be delivered electronically via email.  If you would prefer to continue receiving PLAN North West in hard copy, please email [email protected].
PLAN North West Call for Submissions
PLAN North West invites interested authors to submit journal articles for consideration in an upcoming special issue on alternative methods of transportation.  Articles can be academic or general interest, a case study, involve research or a plan.  Please contact [email protected] and one  of our editorial board members will contact you promptly to discuss it.