Awards and Recognition
APPI Legacy Award

The Alberta Centennial Conference Legacy Fund was established in 2005. The fund provides financial assistance to APPI members interested in attending and presenting planning-based information at a national or international conference, or for those engaged in research of emerging practices and innovation in the advancement for excellence in planning.
2019 Recipient
APPI is pleased to announce that Amanda-Brea Watson of Dillon Consulting Limited is the recipient of the 2019 APPI Legacy Fund Award. Amanda-Brea will utilizing the award to attend and make a presentation at the 2019 CIP Conference in Ottawa. 
2018 Recipient
Rachelle Trovato of Parkland County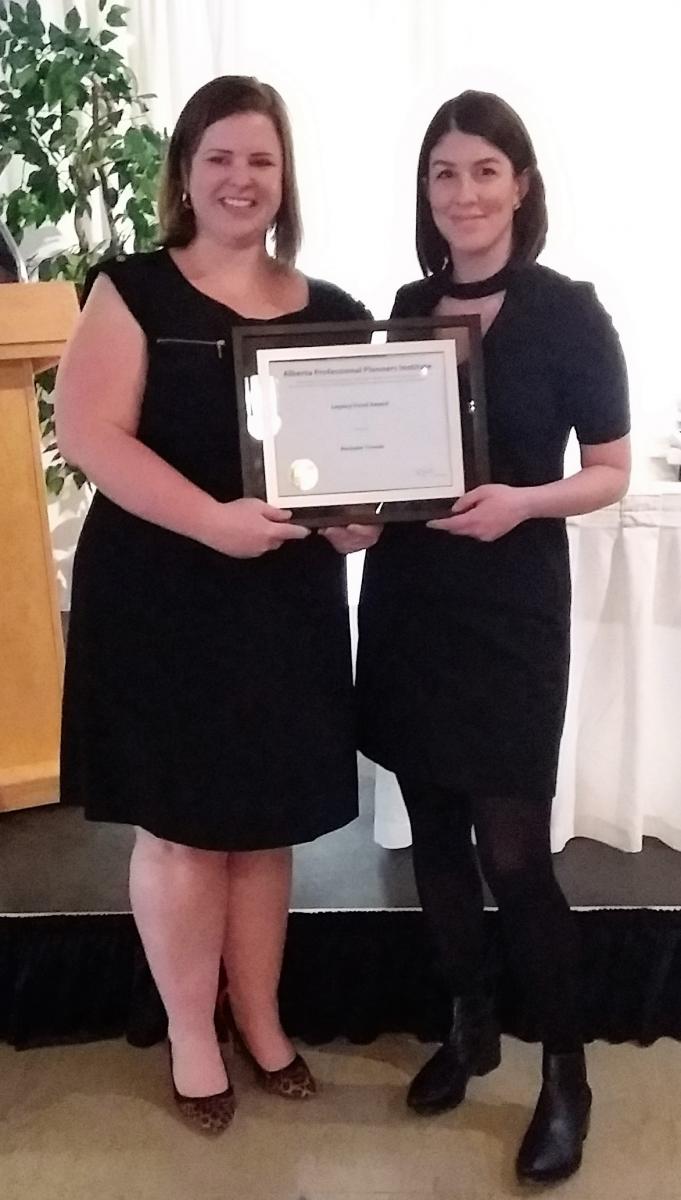 Erin O'Neill, APPI President and Rachelle Trovato
University of Calgary Continuing Education - School of Architecture, Planning + Landscape Two Day Course

APL 001 - Heritage Conservation - An Introduction
This course is intended for professional architects, planners and landscape architects may be eligible for continuous professional learning units.
Oct 25, 2019 to Oct 26, 2019 https://conted.ucalgary.ca/search/publicCourseSearchDetails.do?method=lo... 

University of Victoria Professional Specialization Certificate in Ecological Restoration

ER 502: Ecosystem Design through Propagation of Native Plants
January 4 to April 10 2020; tuition $750; online delivery
To register for a course or apply for the program, use the online application form which can be found at: http://continuingstudies.uvic.ca/science-and-ecological-restoration/prog...
This course and others may be eligible for continuous professional learning units.
PLAN North West
The Summer 2019, Issue 5 is now available, click here.
PLAN NW invites planners who are members of APPI as well those who are not, to submit articles or concepts for articles, for consideration in upcoming issues of this planning publication. Click here for submission information.